Lipostar 2 is a comprehensive, vendor-neutral software for LC-MS/MS-based lipidomics (DDA and DIA), which includes a large number of features including: raw data import and peak detection, identification, quantification, statistical analysis, trend analysis and biopathways analysis.
Lipostar 2 finds application in untargeted and semi-targeted lipidomics, including stable isotope labelling experiments. Within a Lipostar session, different modes of lipidomics analysis can be combined to increase knowledge and obtain a more comprehensive analysis of lipid profiles.
Key features
The DB Manager module that enables the generation of databases of fragmented lipids by applying fragmentation rules provided by the software or by importing experimental MS/MS data
A flexible lipid identification approach that includes:

a spectral matching approach
high-throughput bottom-up approach, based on class-specific fragment recognition
high-throughput identification of oxidized species.

A gap-filler algorithm to reduce missing values
Various plots to visualize and refine identification results
Various multivariate statistical analysis tools
Lipid pathways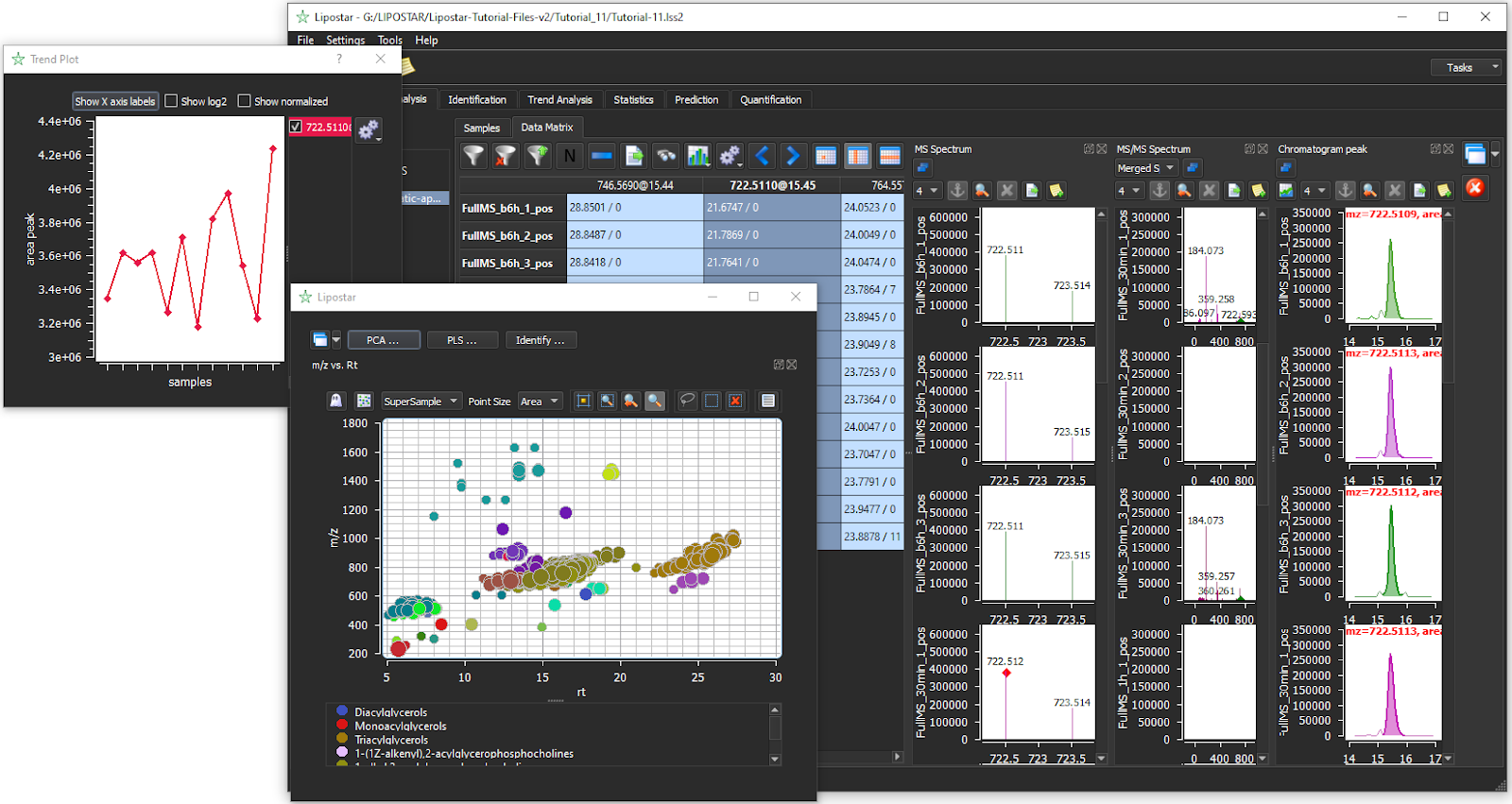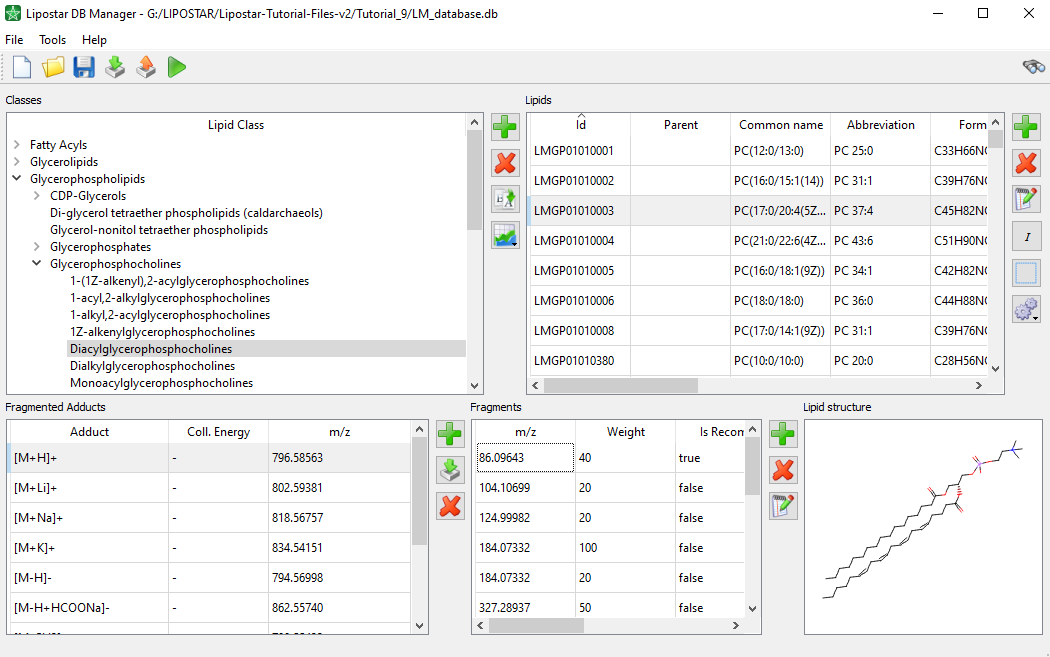 Data Processing
More instruments supported. Now Lipostar 2 reads the most common file formats:

Agilent Q-Tof(*.d): AutoMS and full scan at multiple energies of collision (All Ions).
Waters (*.raw): MSe, HDMSe, DDA, and MSMS, SONAR
Thermo-Fisher (*.RAW): Ion-Trap and Orbitrap, Exactive, Q-Exactive, DDA and AIF
ABSCiex *.wiff file format.
Bruker (*.d): QTof, FT-ICR, TIMS-TOF data dependent scan.
Shimadzu (*.lcd): QTof

Data processing can be run in the background.
Data Analysis
Trend analysis for global lipid profiling
Identification
New fragmentation rules for automatic lipid identification
Lipid database generation from in-house data
Improved adduct and in source fragmentation clustering
Customized adducts support
Transfer of identification results to submatrices
Kendrick mass defect plot
Use of Waters CCS values for identification scores
Quantification
New handling of adduct information
Lipid pathways
Updated and new biopathways maps available (metabolism & disease)
Cross-talk with other software
Connection to LipidLynxX for lipid annotation
connection to LPPTiger for in depth identification of oxidized species
Compound related information:
How to link the result of your analysis to Lipostar maps of lipid metabolic pathways: Tutorial 4
Lipid quantification tool in Lipostar: Tutorial-6.lss
Windows
License per computer, but the computer could be a virtual one that can be shared.
Articles:
Videos:
Articles:
Videos:
Articles:
Articles: